Welloyd Industrial Park is a well-integrated Freehold light-industrial development.
It is located in Meru South Industrial Hub, Klang.
Build on 22 acres Freehold land, comprises of 32 Semi-detached and 16 Super-linked factories.
Flexible floor layout and spacious built-up essential for All-In-One Businesses, effectively integrating light-industrial use, warehouse, lab, showroom and corporate offices.
ALL THE RIGHT LINKS IN THE RIGHT PLACE
Surrounded by well-developed townships, commercial and industrial areas boast of readily skilled of workforce.
Adjacent to Klang Sentral transportation hub, allow workforce enjoy quick and convenient transport on a daily basis.
Excellent connectivity and amenities, allows businesses enjoy logistics services in efficient manner, minimum time and cost effective.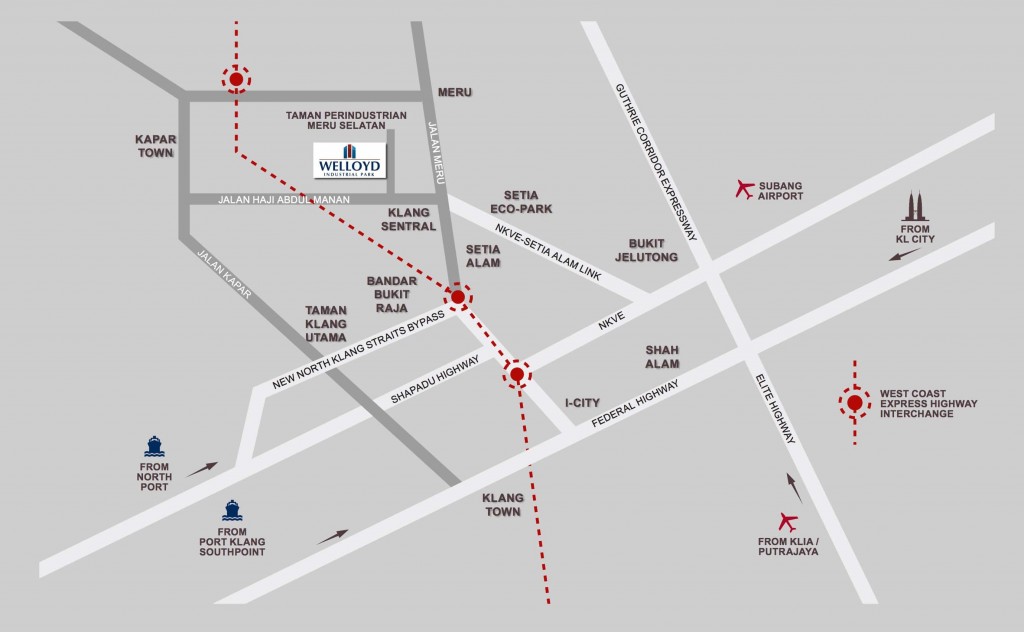 COMPREHENSIVE SPATIAL DESIGN FOR BUSINESS & INDUSTRIAL FACILITIES
R&D / Laboratory Operations